It has been my lifelong dream to be sent on destination shoots to gorgeous locations. Recently, I had the opportunity to be sent on a location shoot to Port Hardy to photograph the new five star Kwa'lilas Hotel, a fully owned and operated First Nations hotel. I flew in on Pacific Coastal Airlines and was treated to an epic flight over Vancouver Island to the northern tip.
Greeted by Hotel General Manager Scott Mercs, I started learning about his life and the evolution of the hotel project. I arrived in the evening and immediately went about shooting some twilight shots of the hotel.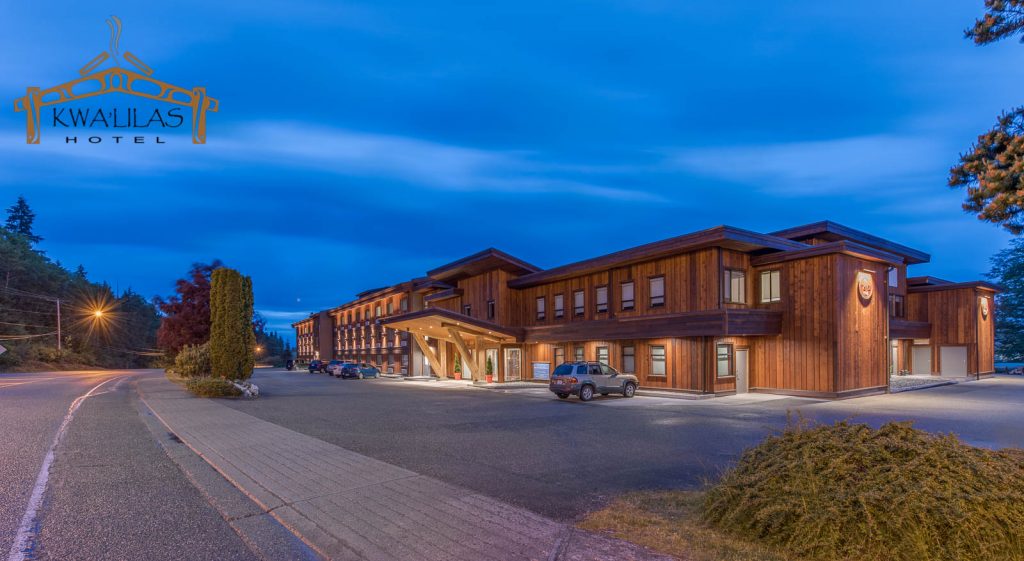 The next day we were treated to a scenic wildlife boat tour with legendary Davis Henderson and K'awats'si Tours. Wow! We saw whales, sea lions and bald eagles in addition to seeing Blunden Harbour, where the First Nations Nakwaxda'xw community had a thriving village the elders call Ba'as that was destroyed decades ago. A very sad story :/ but gives great insight into how we can better handle relations with our neighbours and indiginous population. They have such a rich culture, I found it inspiring how they rehabilitate youth by teaching them skills of the old way rather than punishing them.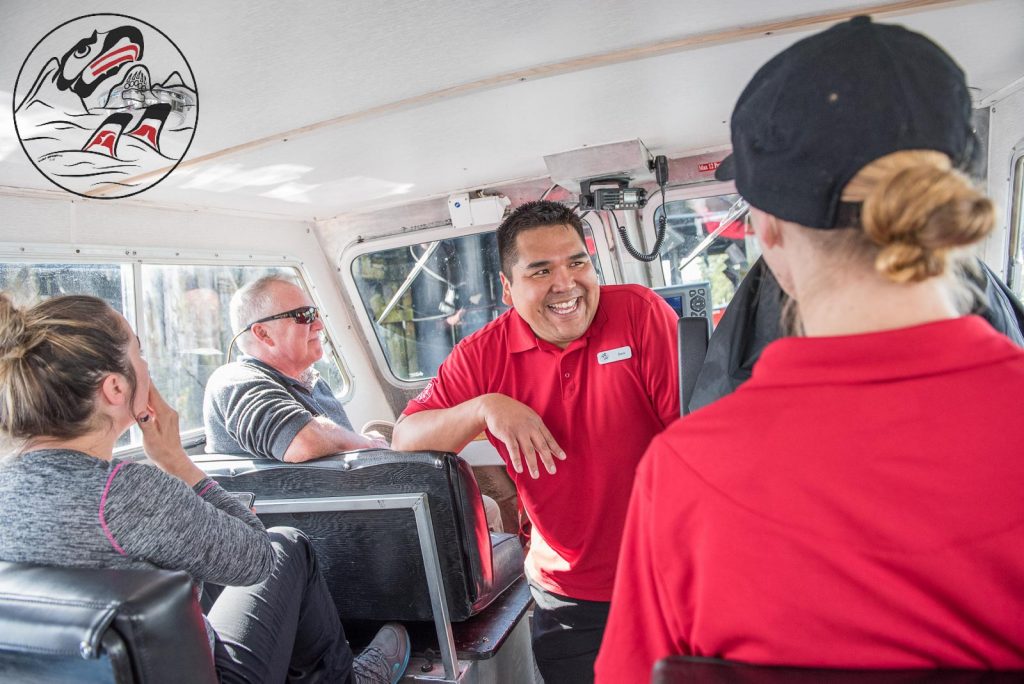 Davis Henderson leading our scenic wildlife tour!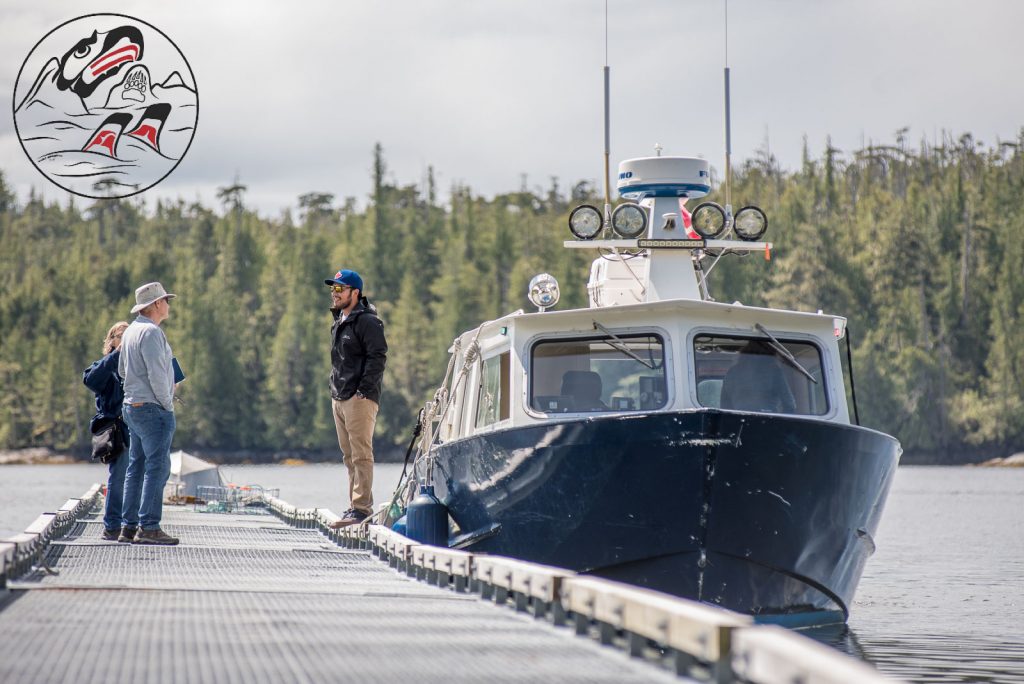 Our trusty scenic tour vessel and amazing captain.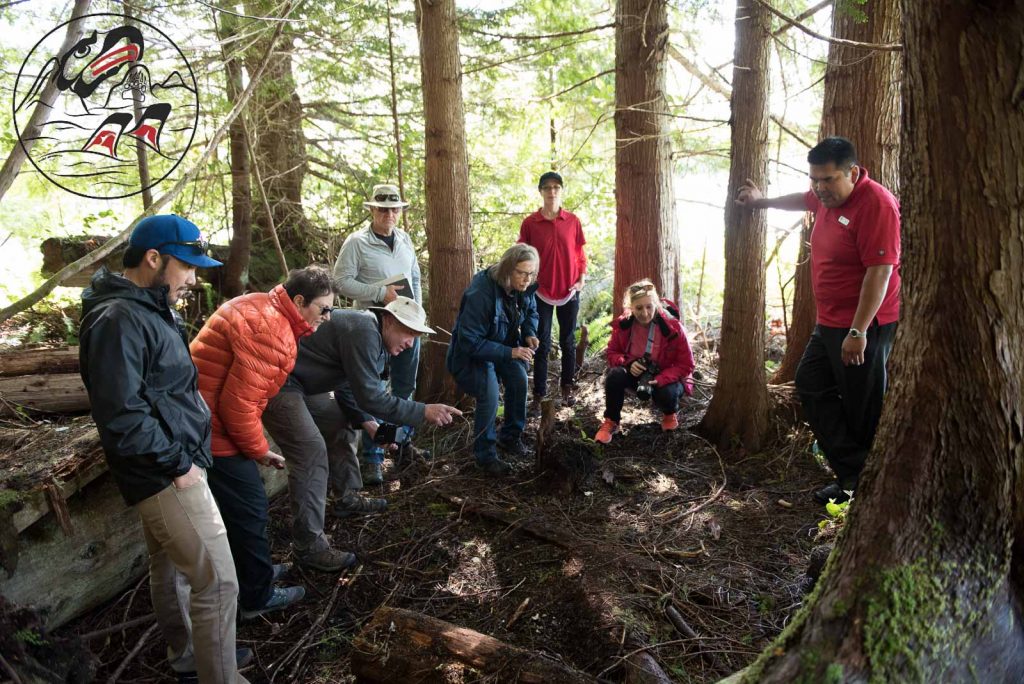 Tour Guests viewing the remains of the Blunden Harbour village site. Check the history here. Davis is a direct descendant of the residents of the village and has a personal connection to the site.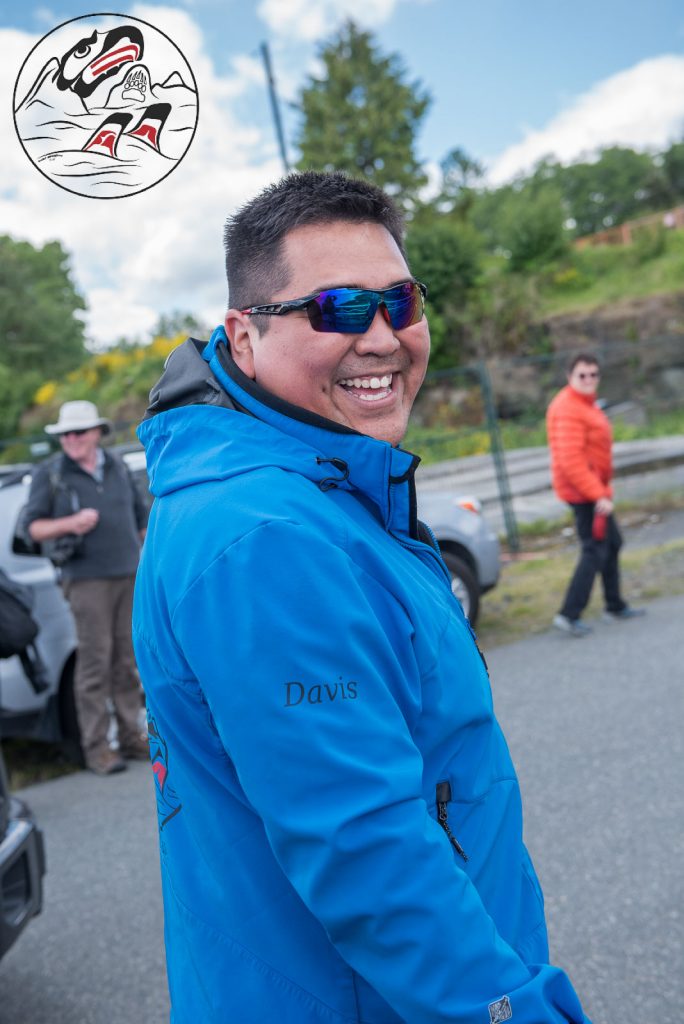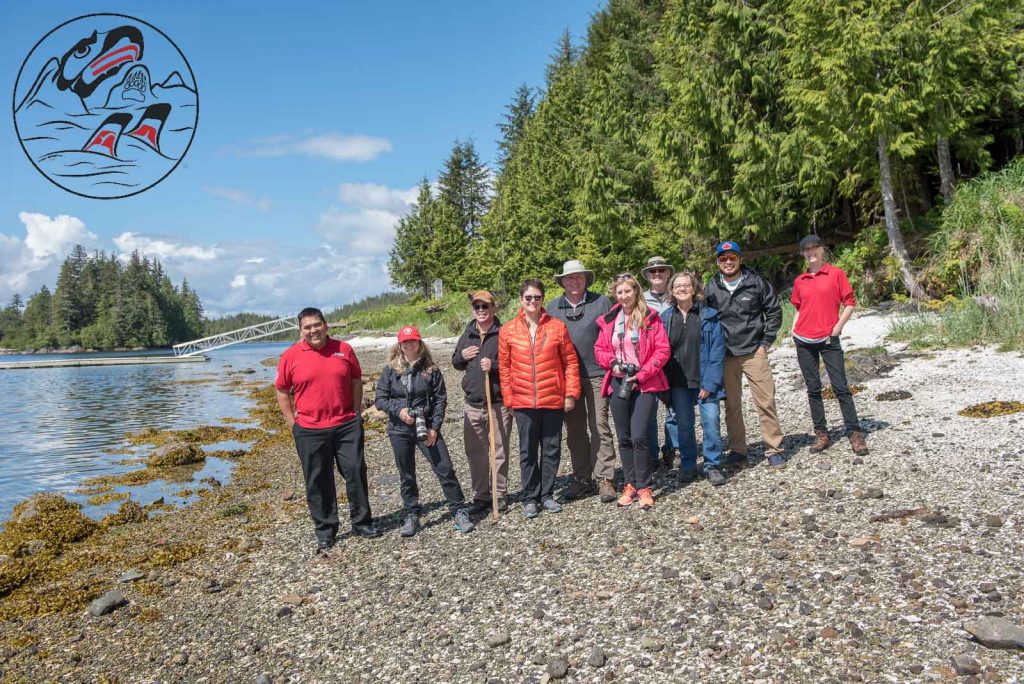 Happy visitors on the beach. You can find remains of the village everywhere along the shore, ceramic pieces from dishes, beads, metal items and much more.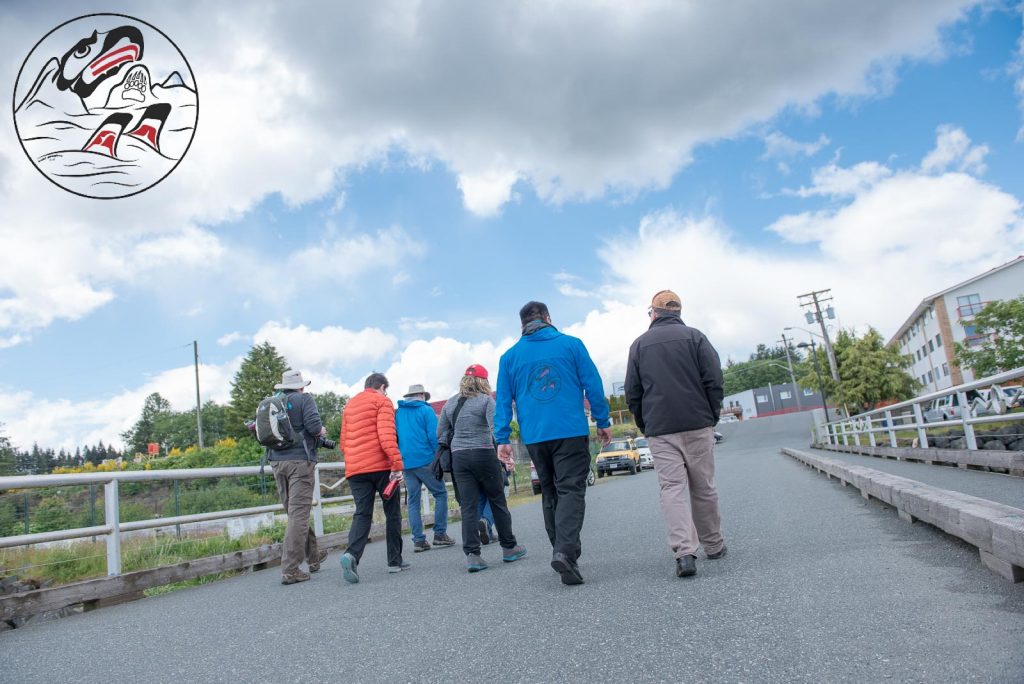 Once we arrived back at the hotel, we were treated to a fine meal at the Ha'me Restaurant in the hotel. I also got to photograph both the restaurant, food and staff.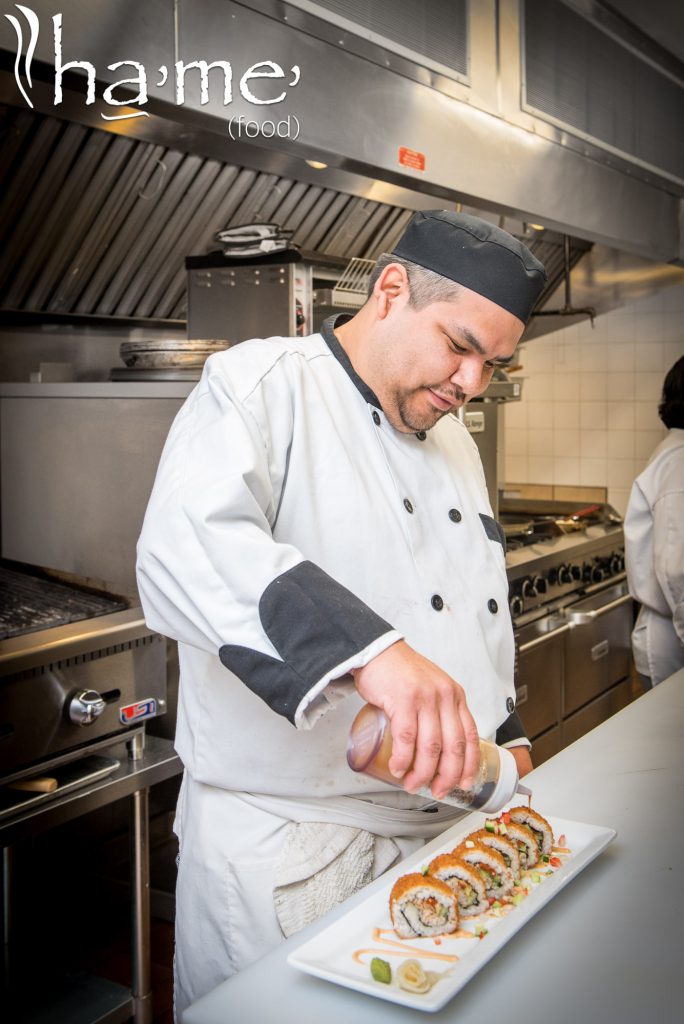 Behind the scenes: the creation of the Blunden Harbour roll.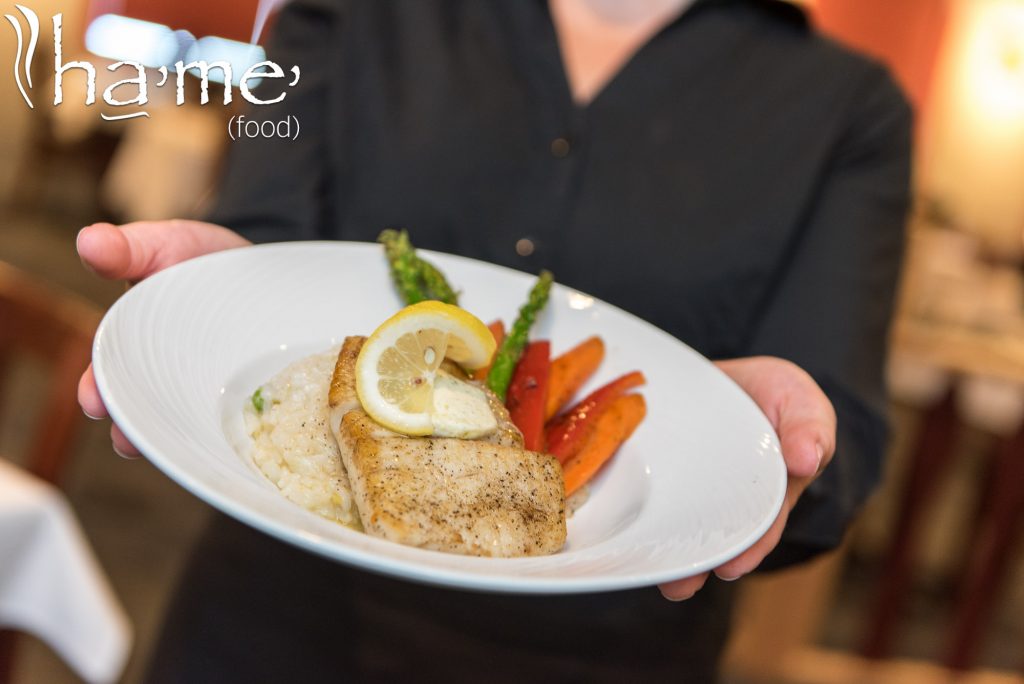 Welcome to the Ha'me Restaurant!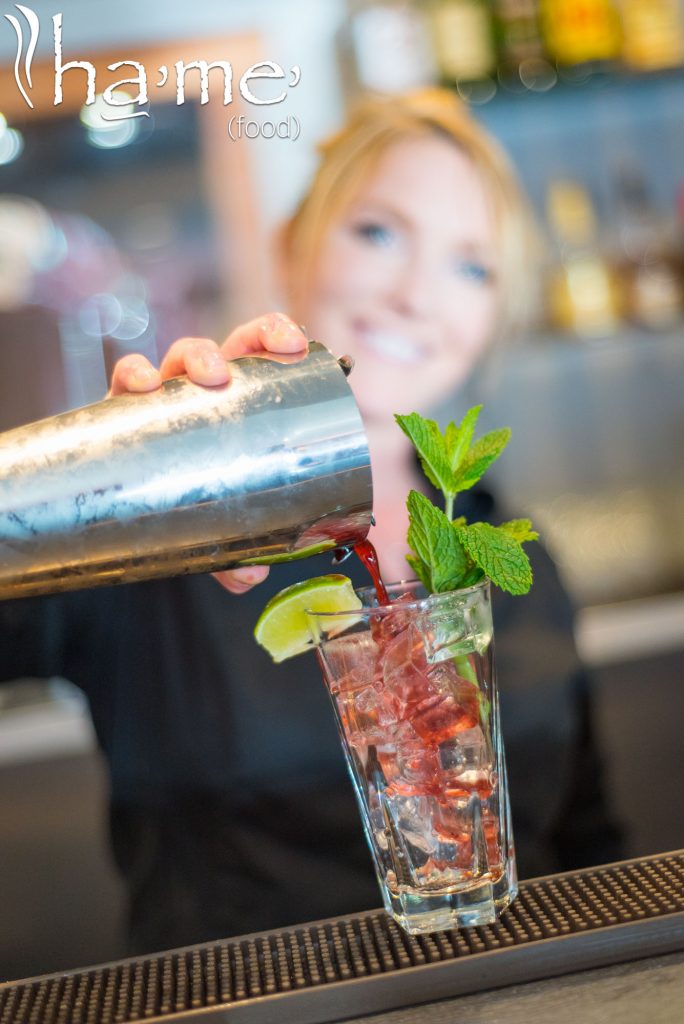 Blue skies on the way to our scenic boat tour.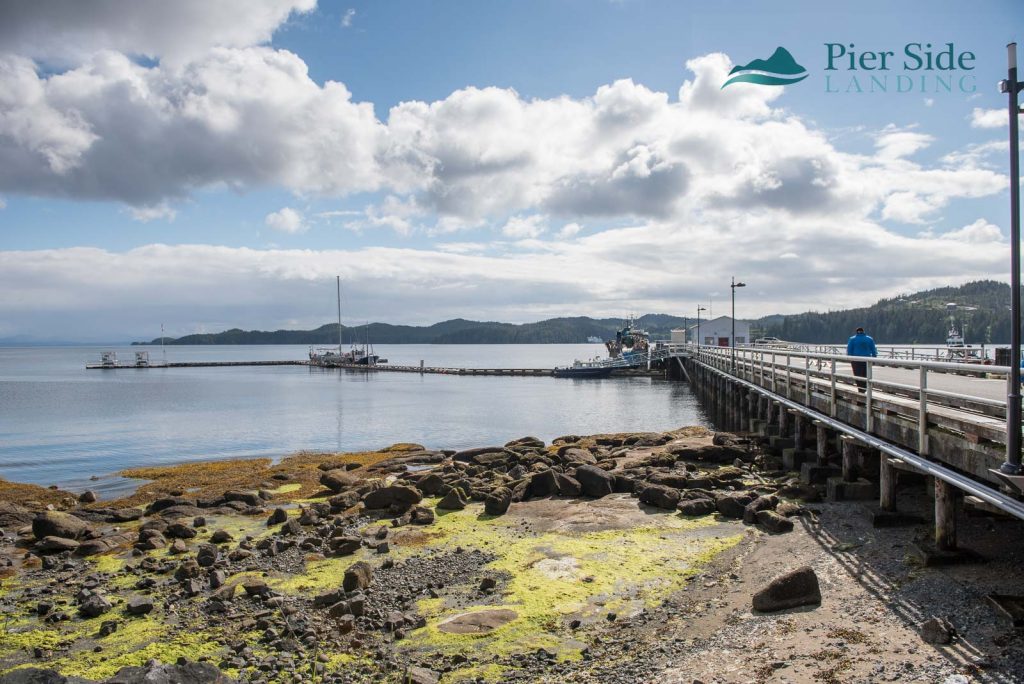 Save
Save
Save
---